A hidden gem awaits your discovery at 154 Sessums Lane in Crumpler, NC. This stunning estate rests on a sprawling 12 acres of land, offering a retreat that blends luxury and natural beauty. As you approach the property, a sense of tranquility washes over you, inviting you to see the beauty on the inside of the home as well.
The main house boasts three spacious bedrooms that offer a haven of comfort and relaxation. Sunlight shines through the large windows, creating warm beams across the interior. The heart of the home is the loft, providing a versatile area for your creative projects or serving as a retreat for peace and meditation.
From every angle within the house, the greenery of woods and pastures surrounds the property, ensuring a stunning view from every window. The seamless connection between indoor and outdoor spaces is a staple of this residence.
A separate apartment above a convenient three-car garage offers a private oasis for guests, a workplace, or a workshop for artistic projects. The space is designed to capture natural light and inspire creativity, allowing your imagination to flow in the open space.
Speaking of space, car enthusiasts will find joy in the seven garages spread across the property. These garages provide ample room for vehicles, tools, and projects, reflecting the versatility this property embodies. Whether you're a collector or someone who enjoys working on projects, these garages cater to your every need.
Imagine waking up to the sound of birds singing, spending afternoons exploring your own private oasis, and evenings watching the sun set behind the hills. This estate offers not only a home, but a lifestyle where the beauty of the area exists in every moment.
154 Sessums Lane in Crumpler, NC, listed at $1.1M is more than just a property, it's an invitation to experience the beauty of nature and luxury of the home. With its charm, versatile spaces, and connection to the surrounding landscape, this estate invites those who seek a tranquil escape from everyday life. Take advantage of the opportunity to make this retreat your own and Contact Andrea B. Reeves today to schedule your showing.
More Info: Click Here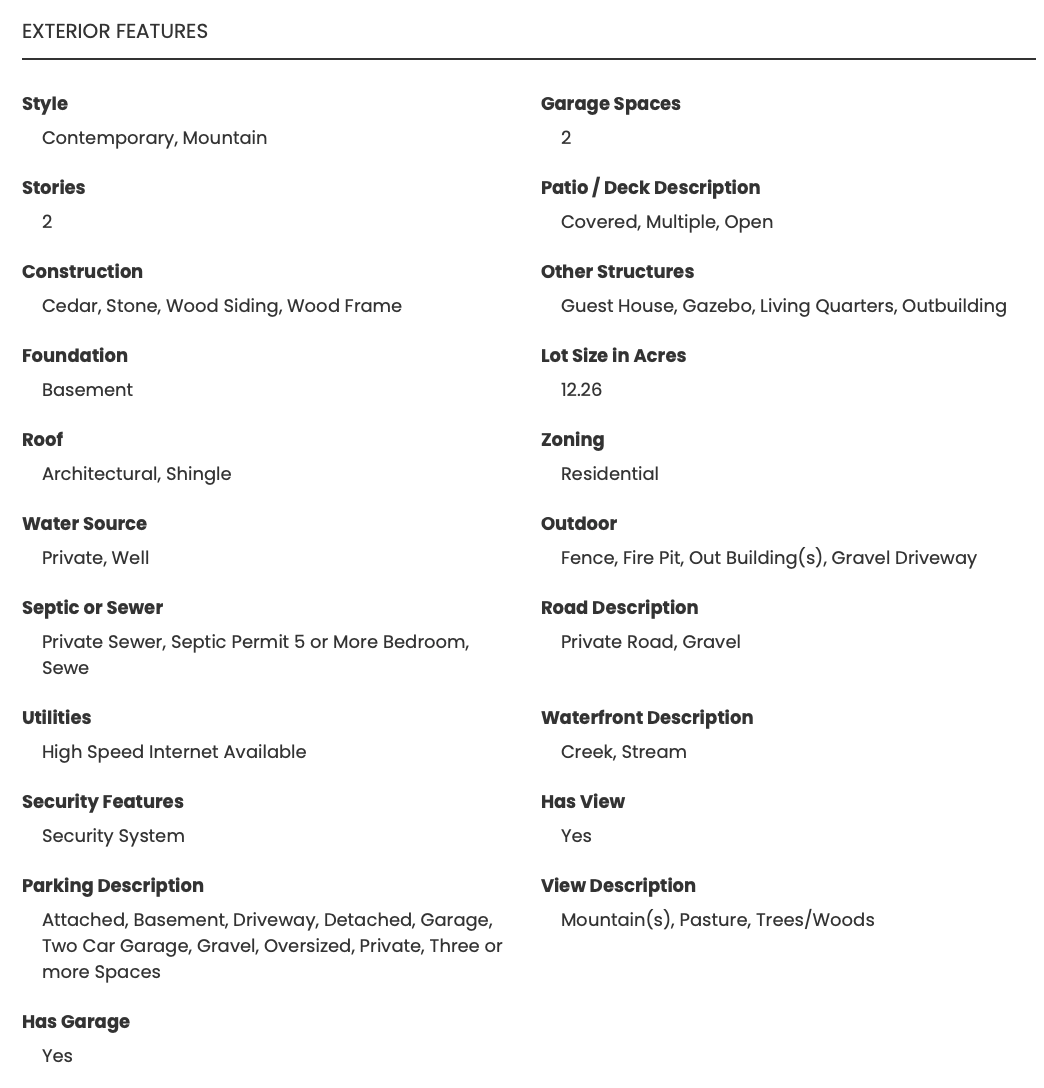 Request More Info Or A Showing Of:
158 & 154 SESSUMS LANE, CRUMPLER, NC 28617